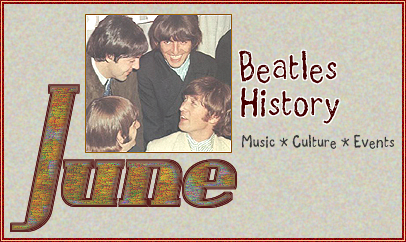 History offers
a chance
to truly
understand
how the past
impacts the now.


Follow our
daily timelime
of historical
events to
discover the
role The Beatles
played in changing
the modern world.
THE FOLLOWING EVENTS TOOK PLACE ON JUNE 12

1959--Chess / Checker Records releases Chuck Berry's Chuck Berry on Top album.

1961--The Beatles perform at the Top Ten Club, Reeperbahn, Hamburg, West Germany.

1961--Ben E. King peaks at No. 4 on the pop singles chart with Stand By Me.

1962--The Beatles perform at the Cavern Club at lunchtime and then again at night.

1963--The Beatles perform at the Grafton Rooms, Liverpool, in a special concert to aid a children's charity, the "National Society for the Prevention of Cruelty to Children." The Beatles accepted no fee for their appearance.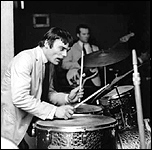 1964--The Beatles play their first two concerts in Australia, at Centennial Hall in Adelaide. Drummer Jimmy Nicol continues to fill in for Ringo Starr, who has recovered from his illness and is preparing to rejoin The Beatles in Melbourne. One of The Beatles' two concerts is recorded for radio transmission on June 15, under the unexciting title "Beatles Show."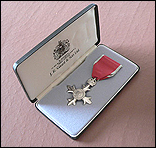 1965--British newspapers announce that The Beatles have been selected to receive the honor of MBE (Membership of the Most Excellent Order of the British Empire) from the Queen. The list of recipients was drawn up by the Prime Minister, and the Queen had approved it. A number of previous recipients of the honor were outraged that such a prestigious award should go to a rock and roll group, and several of them returned their MBE medals in protest. The Beatles hold a press conference, and the announcement receives intense media coverage worldwide. Brian Epstein sends flowers to the parents of The Beatles. Ringo says, "There's a proper medal, isn't it? I'll keep it to wear when I'm old." John Lennon would later return his MBE medal to Buckingham Palace in November 1969.

1972--US release of John and Yoko / Plastic Ono Band with Elephant's Memory and The Invisible Strings double LP, Some Time In New York City (Apple). Songs: Woman Is the Nigger of the World, Sisters O Sisters, Attica State, Born in a Prison, New York City, Sunday Bloody Sunday, Luck of the Irish, John Sinclair, Angela, We're All Water, Cold Turkey, Don't Worry Kyoko [the last two songs recorded live December 15, 1969 at London's Lyceum Ballroom], Well (Baby Please Don't Go), Jamrag, Scumbag, and Au [these four songs recorded live June 6, 1971 at the Fillmore East in New York with Frank Zappa and the Mothers of Invention]. 17 weeks on Billboard chart; highest position #48.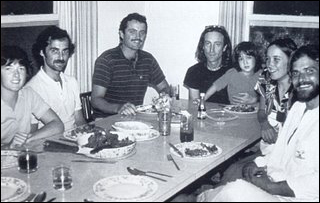 1972--As part of the promotion for Some Time In New York City, John Lennon records an interview at his Greenwich Village apartment with freelance radio journalist, Scott Johns. Among other things, he discusses his relationship with street musician David Peel. In 1980, the interview is released on a limited edition disc called The David Peel Interviews.

1980--John Lennon's nine-day voyage to Bermuda comes to an end with the safe arrival of all who were aboard the sailboat.

1982--Seven hundred and fity thousand anti-nuclear demonstrators, rally at Central Park in New York City.

For more day-by-day history go to HistoryUnlimited.net