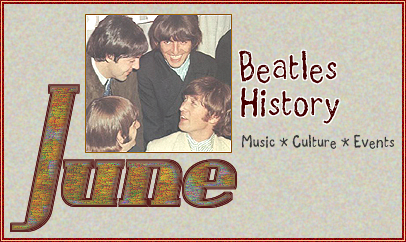 History offers
a chance
to truly
understand
how the past
impacts the now.


Follow our
daily timelime
of historical
events to
discover the
role The Beatles
played in changing
the modern world.
THE FOLLOWING EVENTS TOOK PLACE ON JUNE 15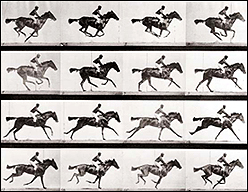 1752--Benjamin Franklin carries out his famous experiment using a kite to prove that lightning is electricity.

1846--The United States and Great Britain settle the Oregon territory boundary dispute concerning the boundary between the US and Canada at the 49th parallel.

1869--Celluloid is patented by John Wesley Hyatt, in Albany, New York.

1878--In England, Edward Muybridge makes the first attempt at motion pictures (using 12 cameras, each taking one picture), done to see if all four hooves of a galloping horse leave the ground.

1919--Englishmen John Alcock and Arthur Brown complete the first non-stop trans-Atlantic flight.

1920--The first radio broadcast of live music takes place from Chelmsford, England, featuring Australian soprano Dame Nellie Melba. Guglielmo Marconi oversees the event.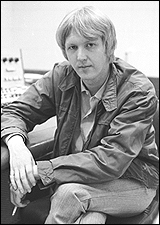 1941--Harry Nilsson is born Harry Edward Nelson III in Brooklyn, New York. As a songwriter, he wrote Three Dog Night's One (1969). His own Top 10 hits include Everybody's Talkin' (theme from the movie "Midnight Cowboy" (1969), Without You (1972), and Coconut (1972). Despite Nilsson's noteable talent and accomplishments, he is sometimes best remembered as John Lennon's drinking buddy during Lennon's "Lost Weekend" in the mid-1970s. Until his own death from a heart attack on January 15, 1994, he helped to fight for gun control in memory of his dear friend.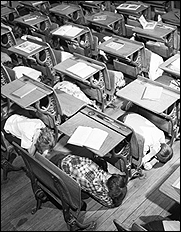 1955--The US stages its first nationwide civil defense exercise.

1956--John Lennon first meets Paul McCartney at a church fete in Liverpool, England. A few days later, Lennon invites McCartney to join his group, The Quarry Men.

1958--Julia Lennon, John's mother, dies. She is hit by an off-duty police driver on her way home from her sister (and John's aunt) Mimi's house. "It was the worst thing that ever happened to me," John would say later. "I thought: 'That's really fucked everything. I've no responsibilities to anyone now.'" Despite his deep grief and sorrow, John kept his emotions hidden from his friends. "He never gave anything away," said Pete Shotton. "His exterior never showed his feelings." Other reports say that John was drunk at school, and most of his waking hours, for a time after his mother's death, which is indicative of deep grief. This tragedy brings Lennon closer to Paul McCartney, whose own mother had died of breast cancer the previous year. Mimi said of John during this time, "He was broken-hearted for weeks. He just went to his room, into a shell."

1961--The Beatles perform at the Top Ten Club, Reeperbahn, Hamburg, West Germany.

1962--The Beatles perform at the Cavern Club at lunchtime and then again at night.

1963--The Beatles perform at City Hall, Salisbury, Wiltshire. The Beatles' fee is £300. Prior to the show, Brian Epstein, concerned for The Beatles' safety at this venue, offered the promoter £200 to cancel the booking, but his offer was rejected. The Beatles play to a packed crowd of 1,500.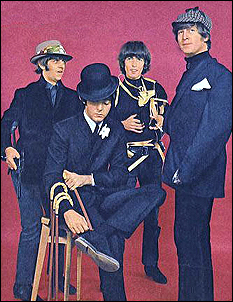 1964--The Beatles, in Australia on their first world tour, perform two shows at Festival Hall, Melbourne, Victoria, Australia (with Ringo Starr back on drums).

1964--US Beatles LP release: Souvenir of Their American Visit.

1964--Paul McCartney proteges, Peter and Gordon (World Without Love), land in the US to begin their first American tour. Their latest US single, Nobody I Know, is also released on this day. Four days later they will perform at the New York's World Fair.

1965--The Beatles in the recording studio (Studio Two, EMI Studios, London). Recording John Lennon's song, It's Only Love (six takes). Take 2 is included on The Beatles Anthology 2 (Disc one, Track 8).

1966--US release of The Beatles' LP. Yesterday and Today (Capitol). Songs: Drive My Car, I'm Only Sleeping, Nowhere Man, Dr. Robert, Yesterday, Act Naturally, And Your Bird Can Sing, If I Needed Someone, We Can Work It Out, What Goes On, and Day Tripper. The album is released with the original "butcher cover" on this date. The Beatles' use of this controversial photo stemmed from their resentment of the way their albums had been chopped up and repackaged by Capitol Records in the US. When distributors receive the albums showing The Beatles in butcher's smocks, holding chunks of raw meat and dismembered dolls, they are horrified. The album is recalled for repackaging in new, "more acceptable" sleeves. 31 weeks on Billboard chart; highest position #1.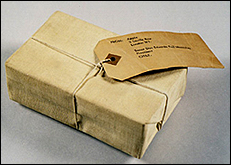 1968--Revealing their new-found love to the public, John Lennon and Yoko Ono participate in the National Sculpture Exhibition at Coventry Cathedral. As their "Acorn Event" they plant two acorns to symbolize the peace, simplicity, and the understanding between East and West that their relationship represents. One of the Canons of the church refuses to allow the acorns to be planted on consecrated ground, because John and Yoko aren't married. The original acorns are later dug up by zealous fans, so two more acorns are planted, with a guard assigned to protect them. This is John and Yoko's first "event." The press is less interested in the event than in grilling John and Yoko with questions about their relationship and their respective spouses.

1968--At a press conference in New York City, John Lennon and Paul McCartney announce that their involvement with the Maharishi Mahesh Yogi was a "mistake."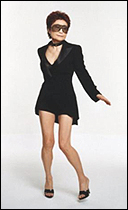 1969--The Ballad of John and Yoko reaches No. 1 on the charts.

1981--UK release of the John Lennon LP box set, John Lennon Boxed Set (Parlophone). Eight-LP set of previously released albums: Plastic Ono Band / Live Peace in Toronto 1969, John Lennon / Plastic Ono Band, Imagine, Some Time in New York City, Mind Games, Walls and Bridges, Rock 'n' Roll, and Shaved Fish.

1992--UK re-release of The Beatles box set, The Beatles EP Set, on CD.

1996--Prior to her upcoming world tour, New Musical Express publishes an interview with Yoko Ono. When asked about her updated sound, she replies, "I like to think I'm this generation."

For more day-by-day history go to HistoryUnlimited.net