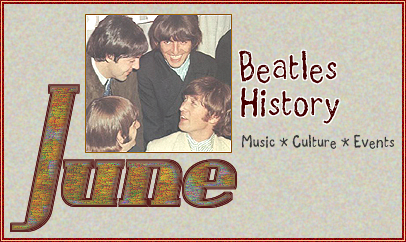 History offers
a chance
to truly
understand
how the past
impacts the now.


Follow our
daily timelime
of historical
events to
discover the
role The Beatles
played in changing
the modern world.
THE FOLLOWING EVENTS TOOK PLACE ON JUNE 29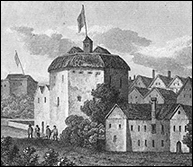 1613--The original Globe Theatre in London burns down during the first performance of Shakespeare's "Henry VIII."

1855--The Daily Telegraph is first published in London.

1861--Elizabeth Barrett Browning, the most popular woman poet of the 19th century in British literature, dies in Florence, Italy.

1868--The British news agency, the Press Association, is founded.

1944--Gary Busey, who played the lead role in "The Buddy Holly Story," is born in Goose Creek, Texas.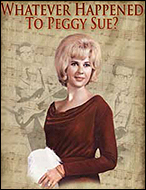 1956--The Federal Interstate Highway System act is signed.

1957--Buddy Holly records Peggy Sue.

1961--The Beatles perform at the Top Ten Club, Reeperbahn, Hamburg, West Germany.

1962--The Beatles perform at the Cavern Club at lunchtime, and that night they appear at the Tower Ballroom, New Brighton, Wallasey. Ten groups appear at the evening concert for "Operation Big Beat III," with The Beatles topping the bill.

1963--Broadcast of "Juke Box Jury," with John Lennon's appearance as a judge (recorded June 22).

1964--The Beatles perform two shows at Festival Hall, Brisbane, Queensland, Australia. During one of the performances, a group of malcontents throw rotten eggs at The Beatles, and the police have to intervene to save the perpetrators from angry Beatles fans.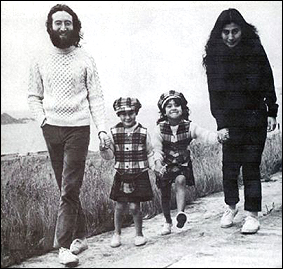 1965--The Beatles, on a two-week European tour, fly from Rome, Italy, to Nice, France.

1967--A photographic session is held at John Lennon's Kenwood estate with "Beatles Book" photographer, Leslie Bryce, for the magazine's "at home" series.

1967--Actress Jayne Mansfield is killed in a car accident near New Orleans, Louisiana.

1969--John Lennon, Yoko Ono, and their respective children, Julian and Kyoko, go to Scotland on holiday.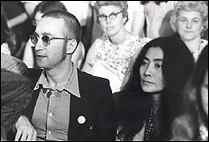 1973--John Lennon and Yoko Ono attend the Watergate hearings in Washington, D.C. John is not recognized at first, because his hair had just begun to grow out from having shaved his head. When others in attendance see Yoko, they realize that the burr-headed man is indeed John Lennon.

1980--Yoko Ono ends her two-day visit with John Lennon in Bermuda (to his great dismay).

1983--The Apollo Theater in Harlem is desginated an historic landmark.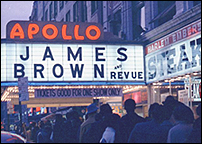 1985--John Lennon's psychedelically-decorated Rolls Royce is auctioned by Sotheby's in New York for $2.2 million. It had been expected to sell for between $200,000 and $300,000.

1998--George Harrison announces that contrary to previous reports (that lumps taken from his neck in August 1997 were not cancerous) he has been receiving radiation treatment for throat cancer. Harrison says, "I'm not going to die on you folks just yet," indicating that he is currently free of cancer and that he has been given a clean bill of health. Harrison blames cigarette smoking as the cause of his cancer.

For more day-by-day history go to HistoryUnlimited.net