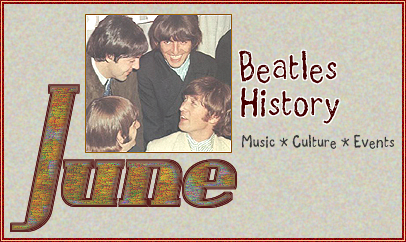 History offers
a chance
to truly
understand
how the past
impacts the now.


Follow our
daily timelime
of historical
events to
discover the
role The Beatles
played in changing
the modern world.
THE FOLLOWING EVENTS TOOK PLACE ON JUNE 4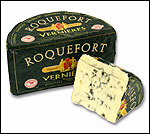 1070--Roquefort cheese is first created in a cave near Roquefort, France.

1738--George III, King of Great Britain during the American Revolution (1760-1820), is born.

1783--The first public demonstration of a hot-air balloon is given by the Montgolfier brothers, Etienne and Joseph, at Annonay, France.

1919--The Senate passes the Women's Suffrage bill.

1929--George Eastman demonstrates the first technicolor movie.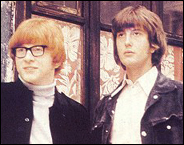 1942--Capitol Records,The Beatles US record label, is launched.

1945--Gordon Waller, of Peter and Gordon, is born in Braemar, Scotland. He teamed with Peter Asher in 1963 to form one of the smoothest duos of the rock and roll era. Their first three chart hits were written by Paul McCartney (who was dating Asher's sister, Jane, at the time). Those hits were World Without Love, Nobody I Know, and I Don't Want To See You Again. Del Shannon wrote their next hit, I Go To Pieces. For their fifth hit, they turned to Buddy Holly's True Love Ways. Their other hits include the dramatic, Woman (also written by Paul McCartney), and Lady Godiva.


1960--The Silver Beetles perform at the Grosvenor Ballroom, Liscard, Wallasey, Cheshire. The club is a violent place, where local youths often fight out their rivalries, bringing mayhem and bloody assaults to the dance floor. The Silver Beetles keep playing, despite the chaos in front of them.

1961--The Beatles perform at the Top Ten Club, Reeperbahn, Hamburg, West Germany.

1962--The Beatles' recording contract with EMI / Parlophone bears this date. All that is lacking at this point is the final EMI signature, which is dependent upon the outcome of The Beatles' first visit to the studio on June 6. And as everyone knows, the rest is history.

1963--The Beatles, touring with Roy Orbison, perform at the Town Hall in Birmingham.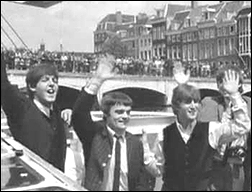 1964--The Beatles put on two performances at the KB Hallen, Frederiksberg, Copenhagen, Denmark. This is the first date of their 27-day world tour. Drummer Jimmy Nicol replaces the hospitalized Ringo Starr. The Beatles' repertoire for these concerts, and those of the following dates, is I Saw Her Standing There, I Want to Hold Your Hand, You Can't Do That, All My Loving, She Loves You, Till There Was You, Roll Over Beethoven, Can't Buy Me Love, This Boy, and Long Tall Sally. On occasion, Twist and Shout would replace Long Tall Sally, or perhaps be added into the song line-up.

1965--UK release of The Beatles' EP Beatles For Sale (No. 2) (Parlophone). Songs: I'll Follow the Sun, Baby's In Black, Words of Love, and I Don't Want to Spoil the Party. Highest chart position: #5.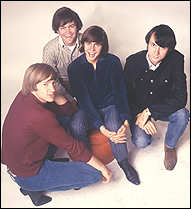 1967--The Monkees win the Emmy Award for "Best Comedy Series."

1968--The Beatles in the recording studio (Studio Three, EMI Studios, London). Continuing overdubs for Revolution, which has not yet been split into Revolution 1 and Revolution 9. John Lennon, in an attempt to change the sound of his voice, re-tapes his lead vocal while lying on his back on the floor. (Another version of this story is that Lennon was so stoned on drugs he had to lay down on the floor to record his vocal.) Some tape loops are created, but these are never used.

1969--US release of The Beatles' single, The Ballad of John and Yoko / Old Brown Shoe (Apple). 9 weeks on Billboard chart; highest position #8.

1969--Session keyboardist extraordinaire, Nicky Hopkins, quits The Jeff Beck Group.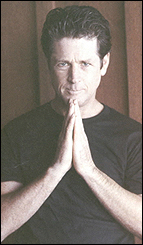 1972--Black activist, Angela Davis, is found not guilty of murder, kidnapping, and criminal conspiracy. John Lennon wrote a song about her, called Angela, which appeared on his album Some Time In New York City.

1973--Murray Wilson, father of Beach Boys Brian, Carl and Dennis, dies at age 55. The physical abuse he heaped on Brian left him deaf in one ear and caused untold psychological damage. Murray managed the group (with an iron hand) when it was first starting out in the early 1960s.

1976--UK re-release of The Beatles' LP, The Beatles First, under yet another new title, The Beatles Featuring Tony Sheridan (Contour). First released in 1964 and reissued several times.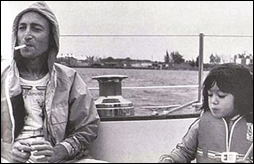 1980--John Lennon departs from Farmingdale Airport en route to Newport, Rhode Island, where he and three others board a sail boat named "Megan Jane" that will take them to Bermuda. En route, their boat hits a major storm, during which John is the only crew member fit enough to take the helm. Afterwards, he excitedly tells friends that the experience has left him more "centered" within himself than he has been in a decade. John recalls the event in his September 1980 Playboy interview: "It was my first time at sea, three thousands miles in seven days. I always talked about sailing, but my excuse was that I'd never had lessons. Yoko's attitude was 'put up or shut up.' So she sent me on this trip and I went. She sent me specifically to open up my creativity, though she didn't tell me that. There were four of us on this 41-foot boat, and it was the most fascinating experience I had ever had. I loved it! A storm started one afternoon and lasted three days. The captain was sick and so were his two cousins, the other guys on the boat. There was no reference point. Wherever you would look we were the center of the circle. There was no land to be seen. They were throwing up and the captain says to me, 'There's a storm coming up, do you
want to take over the wheel?' I said, "Do you think I can?' I was supposed to be the cabin boy, learning the trade, but he said, 'Well, you'll have to. There's no one else who can do it.' I said, 'Well, you had better keep an eye on me.' He said he would. Five minutes later, he goes down below to sleep and says, 'See you later.' No one else could move. They were as sick as dogs. So I was there, driving the boat. For six hours keeping it on course. I was buried under water. I was smashed in the face by waves for six solid hours. It won't go away. You can't change your mind. It's like being on stage: once you're on, there's no getting off. A couple of waves had me on my knees. I was just hanging on with my hands on the wheel...it's very powerful weather...and I was having the time of my life! I was singing sea chanteys and shouting at the Gods! I felt like the Viking, you know, Jason and the Golden Fleece. The captain found our way with a sextant. He was a great guy, Hank. He looked like the man on the Zig Zag rolling papers, with a beard and a scarf on his head, doing the sextant. I arrived in Bermuda. Once I got there, I was so centered after the experience at sea that I was tuned in, or whatever, to the cosmos. And all these songs came! The time there was just amazing. Fred (Seaman) and Sean and I were there on the beach taping songs with this big machine, and me just playing guitar and singing. We were just in the sun and these songs were coming out."

1986--The producers of Broadway's "Beatlemania" are ordered to pay $10 million to The Beatles' Apple Corps Ltd., because the show is deemed too much like The Beatles.

1991--US release of the Paul McCartney CD and cassette Unplugged (The Official Bootleg) (Capitol). Not released on vinyl in the US, although some vinyl LPs were imported into the US from Europe. Songs: Be-Bop-a-Lula, I Lost My Little Girl, Here, There and Everywhere, Blue Moon of Kentucky, We Can Work It Out, San Francisco Bay Blues, I've Just Seen a Face, Every Night, She's a Woman, Hi-Heel Sneakers, And I Love Her, That Would be Something, Blackbird, Ain't No Sunshine (vocal: Hamish Stuart), Good Rockin' Tonight, Singing the Blues, and Junk.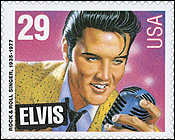 1992--The "Young Elvis" stamp beats out the "Vegas Elvis" stamp in a contest conducted by the US Postal Service. More than a million votes are tallied. Some 277,000 people wanted "Elvis '77," but luckily, 851,000 voted for "Elvis '57."

1994--Derek "Lek" Leckenby of Herman's Hermits dies of non-Hodgkins lymphoma at age 48.

1999--An exhibition of Dezo Hoffman's Beatles photographs opens at the Park West Gallery in Southfield, Michigan.

For more day-by-day history go to HistoryUnlimited.net