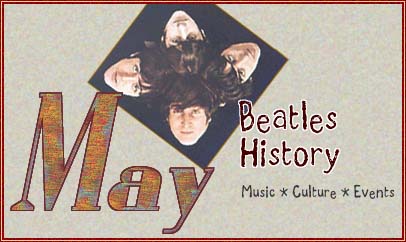 History offers
a chance
to truly
understand
how the past
impacts the now.


Follow our
daily timelime
of historical
events to
discover the
role The Beatles
played in changing
the modern world.
THE FOLLOWING EVENTS TOOK PLACE ON MAY 1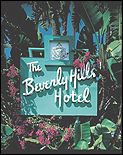 1707--The United Kingdom of Great Britain is formed when Scotland and England are joined together under a common flag, the Union Jack.



1840--The first adhesive postage stamp is issued in Great Britain.

1912--The Beverly Hills Hotel opens for business.

1918--Jack Paar is born in Canton, Ohio. He was host of TV's "The Tonight Show" from 1957 to 1962. (In 1958, the name of the show was changed to "The Jack Paar Show" to reflect his popularity with the audience.) After leaving the show, he attempted several other TV ventures, but none were as successful as his early fame. Jack Paar was the first to mention The Beatles on American television. He showed a short clip of Beatlemania as it was occurring in Britain.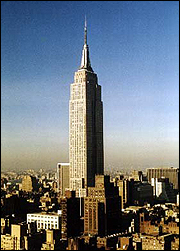 1931--The 102-story Empire State Building opens in New York City.

1941--General Mills introduces the breakfast cereal Cheerios.

1943--Due to the effects of World War II, food rationing begins in the US.

1951--Six hundred thousand people march for peace and freedom in Germany.

1961--The Beatles perform at the Top Ten Club, Reeperbahn, Hamburg, West Germany.

1962--The Beatles perform at the Star-Club, Hamburg, West Germany.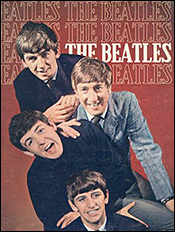 1962--The first French underground nuclear experiment takes place in the Sahara Desert.

1963--Tony Barrow becomes The Beatles' press agent.

1964--The Beatles record their third "From Us To You" BBC radio special for broadcast on May 18. They tape eight songs, I Saw Her Standing There, Kansas City / Hey Hey Hey Hey, I Forgot to Remember to Forget, You Can't Do That, Sure to Fall (In Love With You), Can't Buy Me Love, Matchbox, and Honey Don't (with John Lennon taking the lead vocal, not Ringo Starr). The show started and ended with the previously-recorded "From Us to You" theme recorded on February 28. Recorded at BBC Paris Studios, London. I Forgot to Remember to Forget is included on the 1994 Beatles double-CD Live at the BBC (Disc two, Track 27).

1964--The first BASIC program runs on a computer at Dartmouth.

1966--The Beatles perform live at the New Musical Express Annual 1965-66 Poll-Winners' All-Star Concert at the Empire Pool in Wembley. This is The Beatles' last live concert in Britain. They play I Feel Fine, Nowhere Man, Day Tripper, If I Needed Someone, and I'm Down. The Beatles' performance is not filmed, due to disagreements between Brian Epstein and ABC Television. The Beatles are filmed receiving their poll awards, and John Lennon receives one individually.

1967--EMI reports that The Beatles' record sales have reached the 200 million mark (since 1962).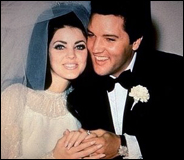 1967--Elvis Presley and Priscilla Beaulieu are wed in Las Vegas.

1968--Still friends, Paul McCartney and John Lennon attend Bill Haley's concert at London's Royal Albert Hall.

1969--John Lennon supervises more mixing work on his John and Yoko recording experiment.

1969--The Zapple record label is incorporated by The Beatles.

1970--Fluxfest continues on Canal Street in New York with "Blue Room by John and Yoko," which includes "Three Spoons by John Lennon" and "Needle by John Lennon."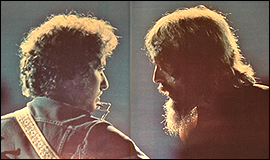 1970--George Harrison plays guitar during a Bob Dylan recording session in Columbia Studio B, New York City. Dylan sings, Charlie Daniels plays bass and provides backing vocals, Billy Mundi plays drums, and producer Bob Johnston plays piano. Tracks recorded: Song to Woody, Mama You've Been on My Mind, Don't Think Twice It's Alright, Yesterday, Just Like Tom Thumb's Blues, Da Doo Ron Ron, One Too Many Mornings, Working on a Guru, and If Not For You. If Not For You will appear on Dylan's Bootleg Series Volumes 1-3, and the arrangement is exactly like the version of that song on George's All Things Must Pass album (except that Dylan is singing instead of Harrison).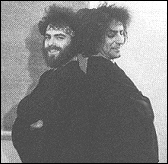 1970--At a Yale University anti-Nixon rally, political activists Abbie Hoffman and Jerry Rubin (along with the New York band Elephant's Memory) sing a parody of John Lennon's peace anthem Give Peace A Chance: they change the words to "all we are saying, is smash the state."

1974--A US district court rules against John Lennon in his most recent appeal against the Immigration Service.

1977--UK release of The Beatles' double LP, The Beatles Live! At the Star-Club in Hamburg, Germany: 1962 (Lingasong). First release of the Star-Club tapes recorded on December 31, 1962. Songs: I Saw Her Standing There, Roll Over Beethoven, Hippy Hippy Shake, Sweet Little Sixteen, Lend Me Your Comb, Your Feets Too Big, Twist and Shout, Mr. Moonlight, A Taste of Honey, Besame Mucho, Reminiscing, Kansas City / Hey Hey Hey Hey, Nothin' Shakin' (But the Leaves on the Trees), To Know Her is to Love Her, Little Queenie, Falling in Love Again, Ask Me Why, Be-Bop-a-Lula, Hallelujah I Love Her So, Red Sails in the Sunset, Everybody's Trying to Be My Baby, Matchbox, I'm Talking About You, Shimmy Shake, Long Tall Sally, and I Remember You. Omits the following songs from the original tape: I'm Gonna Sit Right Down and Cry Over You, Where Have You Been All My Life, Till There Was You, and Sheila. The US version of the album included those four songs, but omitted I Saw Her Standing There, Roll Over Beethoven, Twist and Shout, and Reminiscing.

For more day-by-day history go to HistoryUnlimited.net