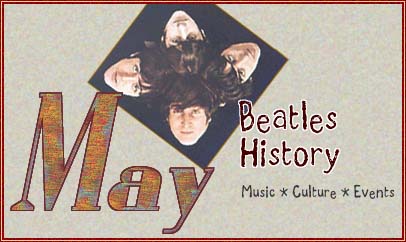 History offers
a chance
to truly
understand
how the past
impacts the now.


Follow our
daily timelime
of historical
events to
discover the
role The Beatles
played in changing
the modern world.
THE FOLLOWING EVENTS TOOK PLACE ON MAY 10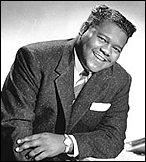 1838--John Wilkes Booth, assassin of Abraham Lincoln, is born.

1899--Fred Astaire is born in Omaha, Nebraska.

1924--J. Edgar Hoover is appointed head of the FBI.

1929--Fats Domino is born. Instrumental in bringing R&B to popular music audiences in the 1950s, Fats had many top ten hits, including: I'm Walkin' (covered by a young Ricky Nelson), Blueberry Hill and Walking To New Orleans.

1933--The Nazis stage public book burnings in Germany.

1935--Larry Williams is born in New Orleans, Louisiana. He started out as Lloyd Price's valet. His songs included Short Fat Fannie (1957), Bony Maronie (1957) and Dizzy Miss Lizzie (1958). He also had an early influence on The Beatles. The Fab Four recorded two of his songs, Slow Down and Dizzy Miss Lizzie, both songs sung by John Lennon.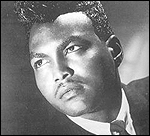 1940--Arthur Alexander is born in Florence, Alabama. His hits include You Better Move On (1962), Anna (Go To Him) (1962) and Everyday I Have To Cry Some (1975). He retired from the music business in 1975, and drove a bus for the Cleveland Center for Human Services from 1981 until 1993, when he made his comeback. Arthur has the distinction of being the only rock and roll era artist to have his works recorded by The Beatles (Anna and Soldier Of Love), The Rolling Stones (You Better Move On), and Elvis Presley (Burning Love).

1940--British Prime Minister Neville Chamberlain resigns, and Winston Churchill forms a new government.

1946--Donovan is born Donovan Phillip Leitch in Glasgow, Scotland. He moved to London when he was 10. His hits include Sunshine Superman (1966), Mellow Yellow (1966), Hurdy Gurdy Man (1968) and Atlantis (1969). The whispers on Mellow Yellow were provided by Paul McCartney. Donovan went to India at the same time as The Beatles, to study transcendental meditation with the Maharishi Mahesh Yogi. While there, he taught John Lennon the finger picking guitar technique that he would later use on songs such as Julia and Look At Me. Donovan had two children who went on to become somewhat successful as actors: Donovan Leitch and Ione Skye.

1944--Jackie Lomax is born in Liverpool, England.



1947--Dave Mason is born in Worcester, England.

1960--The Silver Beetles (John Lennon, Paul McCartney, George Harrison, Stuart Sutcliffe, and Tommy Moore) and other groups audition for promoter Larry Parnes and singer Billy Fury in hopes of being selected as Fury's backing group. Drummer Tommy Moore misses half of the audition, drummer Johnny Hutchinson (of Cass and the Cassanovas) filling in until he arrives. Parnes is actually looking for backing groups for his lesser-known singers, and The Silver Beetles are selected as backing group for singer Johnny Gentle's upcoming small-scale tour of Scotland. The group had changed its name from "The Beatals" to "The Silver Beetles" after Brian Casser (of Cass and the Cassanovas) remarked that the name "Beatals" was "ridiculous." He suggested they use the name "Long John and the Silver Beetles," but John Lennon refused to be referred to as "Long John."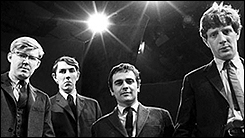 1961--The Beatles perform at the Top Ten Club, Reeperbahn, Hamburg, West Germany.

1961--"Beyond the Fringe," a comic review starring Peter Cook and Dudley Moore premieres in London.

1962--The Beatles perform at the Star-Club, Hamburg, West Germany.

1963--George Harrison serves as a judge for the "Lancashire and Cheshire Beat Group Contest," held in Liverpool.

1964--Radio Luxembourg broadcasts the first part of the program about The Beatles, called "This Is Their Life."

1964--Bob Dylan arrives in Britain for his first tour.

1965--Location filming for "Help!" takes place at Cliveden House, Maidenhead, Berkshire. This location was used for the scenes where The Beatles were supposedly in Buckingham Palace. Today's scene features The Beatles playing cards and pretending to be arguing that Ringo should forfeit his finger for the sake of the group. They also film the brief, but zany, "Intermission" segment, showing The Beatles in a secluded wood, jumping up and down and generally fooling around.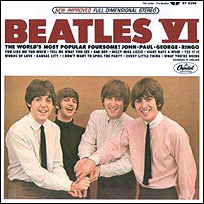 1965--The Beatles in the recording studio (Studio Two, EMI Studios, London). After a day of filming for their movie, "Help!" The Beatles go into the studio to record two songs for their American record label, Capitol, which needs the songs to fill out the next Beatles album, Beatles VI. They record two songs written by Larry Williams, Dizzy Miss Lizzie and Bad Boy. Dizzy Miss Lizzie is completed in seven takes, and Bad Boy is finished up in four. Dizzy Miss Lizzie will be included on the UK version of the Help! LP, but Bad Boy won't be issued in England until the 1966 compilation album, A Collection of Beatles Oldies. Larry Williams was in Abbey Road while the session was conducted.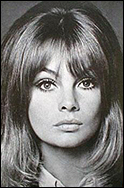 1965--Sixties supermodel, Jean Shrimpton, is on the cover of Newsweek.

1969--Apollo 10 transmits the first color pictures of Earth from outer space.

1971--The South African government opposes the idea of a nude statue of John Lennon (as he was immortalized on the cover of the Two Virgins LP) being erected in one of its townships.

1994--Nelson Mandela is sworn in as South Africa's first black President.

1999--A Volkswagen Beetle once owned by John Lennon sells for £11,000 ($15,400) at a German auction.

For more day-by-day history go to HistoryUnlimited.net