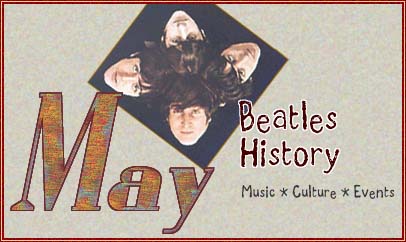 History offers
a chance
to truly
understand
how the past
impacts the now.


Follow our
daily timelime
of historical
events to
discover the
role The Beatles
played in changing
the modern world.
THE FOLLOWING EVENTS TOOK PLACE ON MAY 28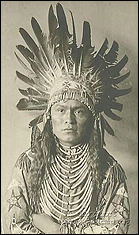 1660--George I, King of England (1714-1727), is born.

1742--The first indoor swimming pool opens at Goodman's Fields, London.

1774--The first Continental Congress convenes in Virginia.

1830--US Congress authorizes Indian relocation from all states to the western prairie.

1892--The Sierra Club is formed in San Francisco by John Muir, for conservation of nature.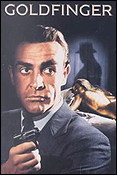 1908--Ian Fleming, author of the James Bond novel series, is born in London, England.

1910--Blues guitarist, T-Bone Walker, is born in Linden, Texas.

1917--Fiddle player, Papa John Creech is born.

1923--The US Attorney General says it is legal for women to wear trousers in public places.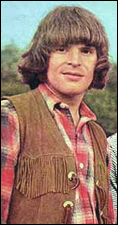 1945--John Fogerty, of Creedence Clearwater Revival, is born in Berkeley, California.

1958--Buddy Holly gets his draft notice, but he's refused induction because of an ulcer.

1960--The Silver Beetles perform the final show of the Johnny Gentle tour, at Rescue Hall, Peterhead, Aberdeenshire.

1961--Amnesty International is founded.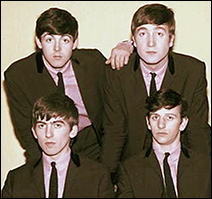 1961--The Beatles perform at the Top Ten Club, Reeperbahn, Hamburg, West Germany.

1962--The Beatles perform at the Star-Club, Hamburg, West Germany.

1963--The Beatles, touring with Roy Orbison, perform at the Gaumont Cinema, Worcester, Worcestershire.

1966--The Beatles visit Bob Dylan at the Mayfair Hotel in London.

1967--John Lennon gives LSD to former Beatles press officer, Derek Taylor, during a party at Brian Epstein's home.

1969--Glyn Johns finishes production work on the "Get Back" album, the master tape that will be re-produced by Phil Spector and issued as Let It Be. Songs on the "Get Back" master that Spector will drop are Rocker, Teddy Boy, and Save the Last Dance for Me.

1969--Release in Sweden of The Beatles' single, The Ballad of John and Yoko / Old Brown Shoe (Apple). 8 weeks in the Swedish charts; highest position #2.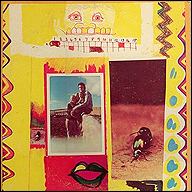 1971--UK release of the Paul and Linda McCartney LP, Ram (Apple). Songs: Too Many People, 3 Legs, Ram On, Dear Boy, Uncle Albert / Admiral Halsey, Smile Away, Heart of the Country, Monkberry Moon Delight, Eat at Home, Long Haired Lady, Ram On (reprise), and Back Seat of My Car.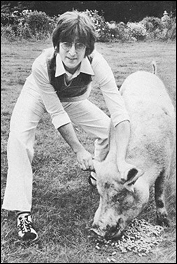 1971--John Lennon reacts negatively to several song lyrics on Paul McCartney's Ram album, feeling they are direct criticisms of he and Yoko Ono. He takes offense in Too Many People to: "too many people preaching practices...that was your first mistake / you took your lucky break and broke it in two"; in Three Legs to: "my dog he got three legs, your dog he got none"; in Back Seat of My Car to: "we believe that we can't be wrong" (as a comment on the justice of the McCartneys' legal case against the other Beatles). He also is offended by Smile Away and Dear Boy. And John objects to the cover art, part of which shows one beetle screwing another. Almost immediately, Lennon sets to work on writing How Do You Sleep?, the most vicious song of his career. Between mocking McCartney's role in The Beatles myth ("those freaks was right when they said you were dead") and decrying his musical activities ("the sound you make is muzak to my ears"), he also allows Allen Klein to help him coin a mean cuplet: "the only thing you done was Yesterday / and since you gone you're just Another Day." Also written on this day are Oh Yoko, building on a demo cut late the previous year; God Save Oz, written under commission from the journalists at the magazine Oz; and Call My Name, a ballad (that eventually appears rewritten as Aisumasen on the Mind Games LP).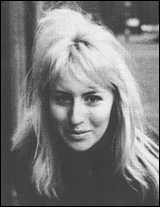 1972--The Duke of Windsor, who abdicated the throne, dies in Paris at age 77.

1988--Cynthia Lennon travels to Cologne, West Germany, where she opens the "Art of the Beatles" exhibition, an event that marks the start of a unique "Liverpool on the Rhine" festival, which runs until June 10.

1997--Bob Dylan is hospitalized in England with histoplasmosis.

For more day-by-day history go to HistoryUnlimited.net