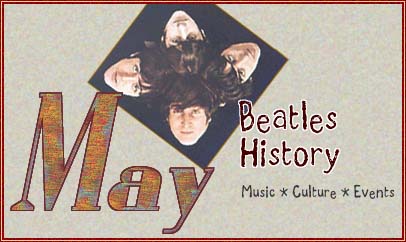 History offers
a chance
to truly
understand
how the past
impacts the now.


Follow our
daily timelime
of historical
events to
discover the
role The Beatles
played in changing
the modern world.
THE FOLLOWING EVENTS TOOK PLACE SOMETIME IN MAY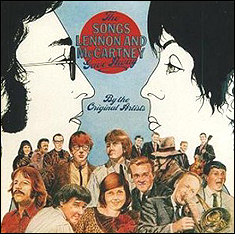 1960--Allan Williams becomes manager of The Silver Beetles.

1960--According to Beatles legend, it was after a show during the month of May 1960, that The Silver Beetles were attacked by a gang, which resulted in Stu Sutcliffe receiving a severe kick to the head. The injury has been offered as one possible explanation for Sutcliffe's death from a brain hemorrhage on April 10, 1962. However, according to Bill Harry, a close friend of Sutcliffe's, this incident never occurred.

1963--John Lennon records a demo of his song Bad to Me. The song will be recorded the following month by Billy J. Kramer with the Dakotas. The Kramer / Dakotas version will be released as a single, which will make it to No. 1 on the UK charts for two weeks. It will go on to sell over a million copies worldwide. The Beatles never record the song, but John's demo recording has been widely bootlegged.

1964--Release in Sweden of The Beatles' LP, The Beatles First (Polydor). The Beatles' studio recordings made in Germany in 1961, with Tony Sheridan.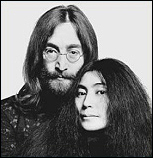 1968--With John Lennon and Yoko Ono now a couple, John's interest in The Beatles will begin to diminish rapidly. Yoko begins encouraging John to expand his artistic vision and creativity beyond the confines of The Beatles. The other Beatles will start to resent Yoko's influence on John and, in particular, their seemingly fanatical degree of togetherness. Yoko will accompany John to the studio, where she will observe the recording sessions and offer criticisms and/or suggestions. To John, this is completely normal, for he considers himself and Yoko to be one, to be "johnandyoko." The other Beatles are alarmed at what they see as an intrusion into the special partnership of The Beatles: the unspoken rules governing their unity have been broken, and there is nothing they can do about it. Recording sessions become more and more tense. Paul McCartney, in particular, will feel shut out. He can no longer communicate with John, and their loose songwriting partnership begins to disintegrate. The seeds of the breakup of The Beatles were planted long before the arrival of Yoko, but her appearance has an unquestionably damaging effect on the cohesiveness of The Beatles, and this magnifies the already-existing breaks in the group. The group will survive by unofficially abandoning the concept of recording as a group. Sessions instead consist of the composer of each song telling the other Beatles (assuming the others bother to turn up) what they want done and, for the most part, not being questioned. And yet, The Beatles' intuitions will serve them well, for The Beatles (the White Album) will turn out to be very successful and highly respected, even though it is recorded in this new studio atmosphere.

1979--UK re-release of The Beatles' LP, Magical Mystery Tour, on yellow vinyl (Parlophone).

1986--US re-release of the John Lennon LP, Imagine, digitally remastered (Capitol).

1986--An exhibition of John Lennon lithographs and sketches, called "This Is My Story Both Humble and True," opens in San Francisco and Beverly Hills. It will later be moved to the Dyansen Gallery in New York City.

For more day-by-day history go to HistoryUnlimited.net