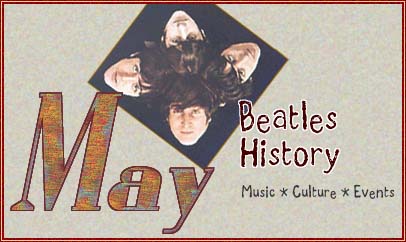 History offers
a chance
to truly
understand
how the past
impacts the now.


Follow our
daily timelime
of historical
events to
discover the
role The Beatles
played in changing
the modern world.
THE FOLLOWING EVENTS TOOK PLACE ON MAY 12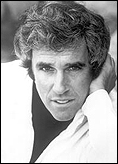 1908--Wireless radio broadcasting is patented by Nathan B. Stubblefield.

1929--Burt Bacharach is born in Kansas City, Missouri. He, along with his partner, Hal David, wrote some of the most memorable songs of the 1960s, among them: Always Something There To Remind Me (recorded by Sandie Shaw), Alfie (recorded by Cher and Dione Warwick), and Anyone Who Had a Heart (recorded by Cilla Black and Dusty Springfield).

1936--Tom Snyder is born in Milwaukee, Wisconsin. He had his own late night talk show, "Tommorow," on which he interviewed John Lennon in the mid-1970s.

1937--King George VI of England is crowned at Westminster Abbey.

1948--Steve Winwood is born in Birmingham, England. He was a member of the British Invasion band, The Spencer Davis Group and the psychedelic blues band, Traffic.

1961--The Beatles perform at the Top Ten Club, Reeperbahn, Hamburg, West Germany.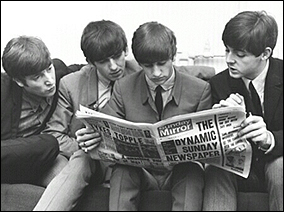 1961--In Hamburg, West Germany, The Beatles (minus Stu Sutcliffe) sign a recording contract with producer Bert Kaempfert. They are used as a backing band for London singer Tony Sheridan on some sessions for the Polydor label. From this point on, Stu performs only occasionally with The Beatles, and he decides to stay in Germany when the rest of the group go back to England in July.

1962--The Beatles perform at the Star-Club, Hamburg, West Germany.

1963--The Beatles, at Alpha Television Studios in Birmingham, tape an appearance for the ABC Television program, "Thank Your Lucky Stars." They do lip-sync performances of their songs From Me to You and I Saw Her Standing There. The show is broadcast on May 18.

1964--Lenmac Enterprises Limited, a music publishing company, is incorporated, with Brian Epstein as one of its opening directors.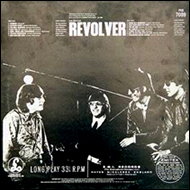 1966--A mixing session for three songs intended for The Beatles' album, Revolver, but given ahead of time to Capitol Records in the US to complete the Yesterday and Today album. The songs provided are Doctor Robert, I'm Only Sleeping, and And Your Bird Can Sing. Taking these three John Lennon songs off of the US version of Revolver makes the 11-song US album artificially weighted toward Paul McCartney and George Harrison, although Lennon's remaining songs She Said She Said and Tomorrow Never Knows are distinctive and creative enough to make his mark on the lop-sided American LP.

1967--The Beatles in the recording studio (Studio Two, EMI Studios, London). Recording is begun and completed for the song All Together Now, which is intended for the animated motion picture "Yellow Submarine." Nine takes of the rhythm track are taped, then overdubs are recorded. The session begins at 7:00 p.m. and ends around 12:30 a.m. George Martin is absent, so Geoff Emerick assumes the role of producer.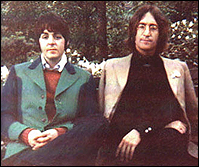 1968--In the US to promote Apple Corps, John Lennon and Paul McCartney conduct an Apple business meeting while sailing in a Chinese junk around the Statue of Liberty.

1971--In St. Tropez, Mick Jagger marries Bianca Perez Morena de Macia. In attendance are Paul McCartney, Ringo Starr, Eric Clapton, Stephen Stills, and the other Rolling Stones.

1972--An Immigration and Naturalization Service hearing is held in New York concerning the deportation order pending against John Lennon.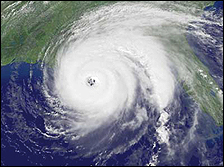 1978--Modifying the decades-old practice of christening hurricanes with female names, the National Oceanic and Atmospheric Administration announced that it would alternate between men's and women's names in identifying hurricanes. This was after some women's groups protested against being solely identified with the damage-causing tropical storms.

2000--Thieves steal the gates to Strawberry Field in Liverpool. The children's home inspired the John Lennon song Strawberry Fields Forever. As a child, John used to play in the wooded areas of the property that was located near his home on Menlove Avenue. A scrap dealer discovered the gates a few days later, and turned them in to the police. The gates were then reinstalled to the delight of Beatle fans around the world.

For more day-by-day history go to HistoryUnlimited.net