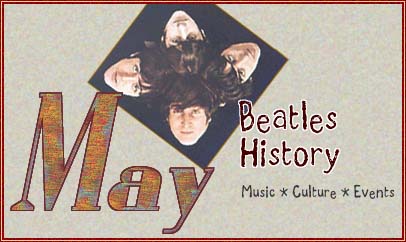 History offers
a chance
to truly
understand
how the past
impacts the now.


Follow our
daily timelime
of historical
events to
discover the
role The Beatles
played in changing
the modern world.
THE FOLLOWING EVENTS TOOK PLACE ON MAY 15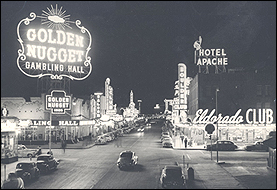 1565--Henrick de Keyser, architect and master builder of Amsterdam, is born.

1869--The National Woman's Suffrage Association is formed.

1905--The town of Las Vegas, Nevada is founded.


1930--Richard Avedon, whose photographs graced the pages of the New Yorker, is born. Avedon photographed The Beatles in 1967, and some of those photos were transformed into the psychedelic images that were published in Look magazine.

1937--Singer Trini Lopez is born. Lopez, along with Sylvie Vartan, was part of one of the early Beatles tours in the UK.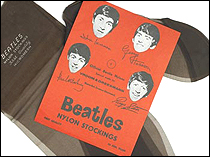 1940--Nylon stockings go on sale for first time in the US.

1942--Gasoline is rationed in the US in 17 Eastern States.

1945--Billboard magazine introduces its first album sales chart.

1961--The Beatles perform at the Top Ten Club, Reeperbahn, Hamburg, West Germany.

1962--The Beatles perform at the Star-Club, Hamburg, West Germany.

1963--The Beatles perform at the Royalty Theatre, Chester, Cheshire. They perform the following songs: Some Other Guy, Thank You Girl, Do You Want to Know a Secret, Please Please Me, You Really Got a Hold on Me, I Saw Her Standing There, and From Me to You.

1964--The Smothers Brothers, Dick and Tom, give their first concert at Carnegie Hall in New York City.

1967--Paul McCartney meets Linda Eastman for the first time, during a Georgie Fame concert at the Bag O'Nails nightclub in London. They will be wed on March 12, 1969.

1968--John Lennon and Paul McCartney leave the US, having completed a visit to promote Apple Corps. They arrive in London early on May 16.

1969--John Lennon goes to the US Embassy in London, to try to get an American visa.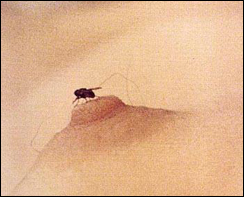 1971--Two of John and Yoko's films, produced by Bag Productions, are screened at the Cannes Film Festival: "Apotheosis (Balloon)" (an 18-minute camera shot of a snowy countryside from a hot air balloon) and "Fly" (a graphic exploration of a nude women's body by a fly). Reportedly, the audience boos "Apotheosis (Balloon)," while "Fly" receives a standing ovation. John and Yoko are in attendance, arriving with film maker, Louis Malle. A report on John and Yoko at the festival, entitled "John and Yoko at Cannes: I Made a Glass Hammer," appears in the Village Voice on June 24.

1981--UK release of the George Harrison single, All Those Years Ago / Writing's on the Wall (Dark Horse).

1986--The Maldive Islands issues a postage stamp bearing a picture of John Lennon.

For more day-by-day history go to HistoryUnlimited.net