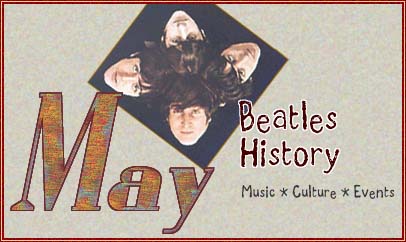 History offers
a chance
to truly
understand
how the past
impacts the now.


Follow our
daily timelime
of historical
events to
discover the
role The Beatles
played in changing
the modern world.
THE FOLLOWING EVENTS TOOK PLACE ON MAY 16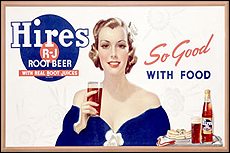 1831--Edward Hughes, inventor of the microphone, is born.

1866--Charles Elmer Hires invents root beer.

1888--Emile Berliner gives the first demonstration of flat disc recording and reproduction before the Franklin Institute in Philadelphia.

1891--George A. Hormel and Company introduce Spam.

1946--Jack Mullin shows the world the first magnetic tape recorder.

1941--The Germans make their last major air attack on Great Britain.

1961--The Beatles perform at the Top Ten Club, Reeperbahn, Hamburg, West Germany.



1962--The Beatles perform at the Star-Club, Hamburg, West Germany.

1963--The Beatles, at Television Theatre, Shepherd's Bush Green, London, appear live on the national BBC-TV program "Pops and Lenny," broadcast in front of an enthusiastic live audience. This is a children's program that features pop music and a hand-puppet known as "Lenny the Lion." The Beatles perform From Me to You and a shortened version of Please Please Me (1 min. 5 secs). They also join in the show's group finale for a one-minute rendition of the standard After You've Gone.

1965--John Lennon attends a party for Johnny Mathis that is given at Norman Newell's house, in Marylebone, London.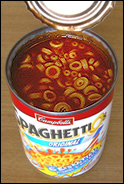 1965--Spaghettio's are first sold in America.

1966--The Beatles in the recording studio (Studio Two, EMI Studios, London). A day spent recording overdubs and mixing. The "countdown" at the beginning of Taxman is added, as is Paul McCartney's vocal on For No One.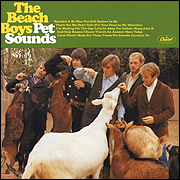 1966--The Beach Boys / Brian Wilson masterpiece album, Pet Sounds is released.

1967--NEMS Enterprises (of the UK) and Nemperor Artists (of the US), sign a three-year agreement allowing for each company to exclusively represent the other in their respective territories.

1968--The movie "Wonderwall," which contains George Harrison's musical score, has its world premiere at the Cannes Film Festival.

1969--Ringo Starr boards the "Queen Elizabeth II" to sail to the US for the filming of "The Magic Christian." He travels with his wife, Maureen and their two children, Peter Sellers, and George and Pattie Harrison. John Lennon and Yoko Ono are scheduled to join Ringo and the others on the trip, but had to cancel at the last moment, because John does not get his visa.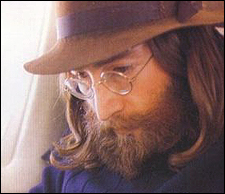 1969--John Lennon is refused a visa by the US Embassy in London; they cite his 1968 drug conviction as the reason. John's plans for a Bed-In in New York will have to be scrapped.

1970--Fluxfest continues with "Capsule by John and Yoko."

1980--US release of The Beatles LP, The Historic First Live Recordings (Pickwick). Another re-packaging of the "Star-Club tapes."

1988--A report released by Surgeon General C. Everett Koop declares that nicotine is as addictive as heroin and cocaine.

For more day-by-day history go to HistoryUnlimited.net