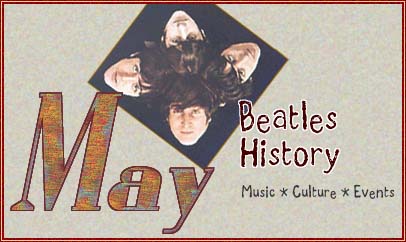 History offers
a chance
to truly
understand
how the past
impacts the now.


Follow our
daily timelime
of historical
events to
discover the
role The Beatles
played in changing
the modern world.
THE FOLLOWING EVENTS TOOK PLACE ON MAY 17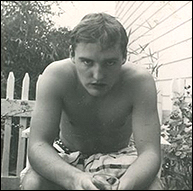 1916--British Summer Time (Daylight Savings Time) is introduced in Great Britain.

1936--Dennis Hopper is born in Dodge City, Kansas. As a maverick character actor in the film business, he went on to star in the hippie cult classic, "Easy Rider."

1949--The British government recognizes the Republic of Ireland.

1959--No. 1 Billboard Pop Hit: Kansas City by Wilbert Harrison. The song debuts at No. 100 on the Hot 100.

1960--The first atomic reactor system is patented by J. W. Flora, in Canoga Park, California.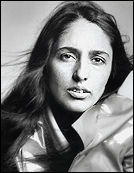 1961--The Beatles perform at the Top Ten Club, Reeperbahn, Hamburg, West Germany.

1962--The Beatles perform at the Star-Club, Hamburg, West Germany.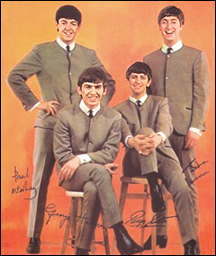 1963--The Beatles perform at the Grosvenor Rooms, Norwich, Norfolk. Their fee is £250.

1963--Folk singer, Joan Baez, headlines the first Monterey Folk Festival in California.

1967--The Beatles in the recording studio (Studio Two, EMI Studios, London). They begin recording John Lennon's song You Know My Name (Look Up the Number). The song will not be finished until November 1969, and it will not be released until March 1970 (as the B-side of the Let it Be single).

1967--Upon the advice of his physician, Brian Epstein checks himself into the Priory Hospital in Roehampton for some much needed rest.


1967--"Don't Look Back," D.A. Pennebaker's film documentary on Bob Dylan's 1965 British tour, debuts at the Presidio Theater in San Francisco. Dylan will later denounce the movie and file a court injunction to bar it from being shown.

1969--New Musical Express announces for the the first time ever in 1968, album production and sales outdid production and sales of singles in Great Britain.

1971--US release of the Paul and Linda McCartney LP, Ram (Apple). Songs: Too Many People, 3 Legs, Ram On, Dear Boy, Uncle Albert / Admiral Halsey, Smile Away, Heart of the Country, Monkberry Moon Delight, Eat at Home, Long Haired Lady, Ram On (reprise), and Back Seat of My Car. 37 weeks on Billboard chart; highest position #2. John Lennon remarks about the track Uncle Albert / Admiral Halsey: "I liked the beginning...I liked the little bit of 'hands across the water,' but it just tripped off all the time. I didn't like that bit."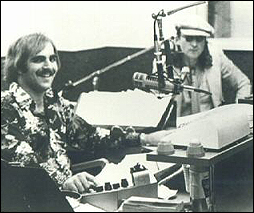 1972--An Immigration and Naturalization Service hearing is held in New York concerning the deportation order pending against John Lennon.

1975--John Lennon sits in as guest disc jockey for Philadelphia radio station WFIL during their Helping Hand Marathon fund-raiser.

1977--US release of Percy "Thrills" Thrillington (Paul McCartney) LP, Thrillington (Capitol). Instrumental version of the Ram album.

1980--Paul and Linda McCartney appear on "Saturday Night Live."


1988--US and UK re-release of the John Lennon album, Shaved Fish on CD (Capitol / EMI). This is the second release of the album on CD, the first (May 26, 1987) having been withdrawn due to poor sound quality.

1993--Intel's new Pentium processor is unveiled.

1997--Paul McCartney takes to the Internet for a live chat with some of the fans who submit more than three million questions. McCartney will get through about 200 queries during the 90-minute session, most of which is broadcast live on satellite TV. During the chat, he says it was likely The Beatles would have reunited if John Lennon had not been murdered in 1980.

For more day-by-day history go to HistoryUnlimited.net