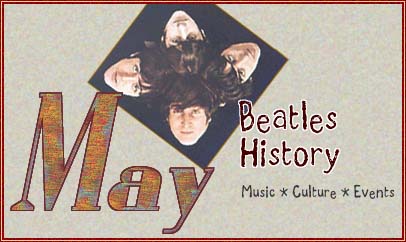 History offers
a chance
to truly
understand
how the past
impacts the now.


Follow our
daily timelime
of historical
events to
discover the
role The Beatles
played in changing
the modern world.
THE FOLLOWING EVENTS TOOK PLACE ON MAY 20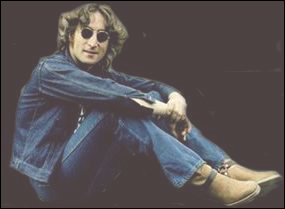 1310--For the first time, shoes are made for both right and left feet.

1774--Britain's Parliament passes the Coercive Acts to punish the American Colonists for their increasingly anti-British behavior.

1845--Robert Browning and Elizabeth Barrett have their first meeting at her family's Wimpole Street home.

1867--The Royal Albert Hall foundation is celebrated by Queen Victoria.

1874--Levi Strauss begins marketing blue jeans with copper rivets (the going price is $13.50 a dozen).

1930--Harold Harrison and Louise French (George Harrison's parents) are married.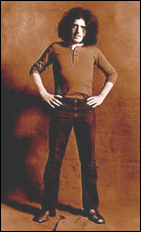 1944--Singer Joe Cocker is born in Sheffield, England.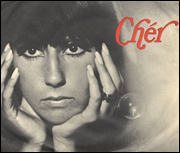 1946--Cher is born Cherilyn Sarkisian LaPierre in El Centro, California.

1954--Bill Haley and the Comets' Rock Around the Clock is released. It didn't find any success, however, until the following year when it was included on the soundtrack of the film, "Blackboard Jungle."

1960--The Silver Beetles (John Lennon, Paul McCartney, George Harrison, Stu Sutcliffe, and Tommy Moore) perform during the first night of their short tour of Scotland, backing singer Johnny Gentle, at Town Hall, Alloa, Clackmannanshire. Gentle and the Silver Beetles rehearse together for the first time 30 minutes prior to going on stage. For this tour, three of the Silver Beetles adopt stage names: Paul McCartney becomes Paul Ramon, George Harrison goes by the name Carl Harrison, and Stuart Sutcliffe becomes Stuart de Stael.

1961--The Beatles perform at the Top Ten Club, Reeperbahn, Hamburg, West Germany.

1962--The Beatles perform at the Star-Club, Hamburg, West Germany.

1963--The Beatles, touring with Roy Orbison, perform at the Gaumont Cinema in Southampton, Hampshire.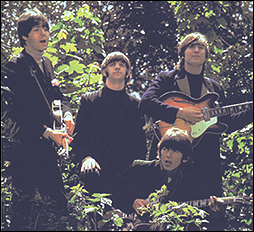 1966--The Beatles do location filming for two color promo films for Paperback Writer and Rain. Filming is done in the gardens of Chiswick House, Chiswick, London.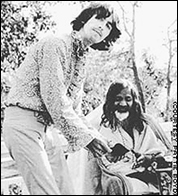 1966--John and Cynthia Lennon attend an all-night party with Mick Jagger and Chrissie Shrimpton.

1966--George Harrison visits the Maharishi Mahesh Yogi for the first time.

1967--Three Beatles (John Lennon, Ringo Starr, and Paul McCartney) record interviews with Kenny Everett for same-day broadcast on the BBC radio program "Where It's At." The Beatles' about-to-be-released album, Sgt. Pepper's Lonely Hearts Club Band, is played on the program, every track except A Day in the Life, which has been banned by the BBC for encouraging a permissive attitude towards drug use. This was The Beatles first taste of censorship in Britain. John introduces the title track and also Lucy in the Sky with Diamonds. He also talks about Artificial Double Tracking, saying that The Beatles refer to it as "double-flanging." Ringo talks about the past year's activities for The Beatles. Paul chats about the lengthy process of recording "Sgt. Pepper," then says cheerio at the end of the program.

1967--Brian Epstein temporarily leaves the Priory Hospital for an afternoon tea with Ringo Starr and his family at their Weybridge house. John Lennon and George Harrison also attend. Later, Brian returns to the clinic.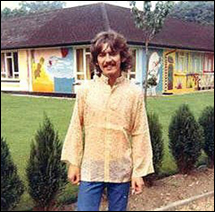 1967--Ten thousand people demonstrate against the war in Vietnam.

1968--The Beatles, armed with a bunch of new songs after their visit to India, meet at George Harrison's home in Esher, Surrey. They tape 23 demos of songs on George's 4-track recorder. Many will end up on The Beatles' next album, The Beatles (the White Album). The demos include: Cry Baby Cry, Child of Nature (a John Lennon song that was not used at this time; John put a new lyric to the melody in 1971 to create the song Jealous Guy), The Continuing Story of Bungalow Bill, I'm So Tired, Yer Blues, Everybody's Got Something to Hide Except Me and My Monkey, What's the New Mary Jane?, Revolution, While My Guitar Gently Weeps, Circles (a George Harrison song that was not used at this time; George released it as a solo recording in 1982), Sour Milk Sea (a George Harrison song recorded by Jackie Lomax), Not Guilty (a George Harrison song that was not used at this time; George released a solo version in 1979), Piggies, Julia, Blackbird, Rocky Raccoon, Back in the USSR, Honey Pie, Mother Nature's Son, Ob-La-Di Ob-La-Da, Junk (a Paul McCartney song that was not use at this time; Paul included it on his 1970 first solo album), Dear Prudence, and Sexy Sadie. Some of these demos were released on The Beatles Anthology 3: Happiness Is a Warm Gun (Disc one, Track 2) and Mean Mr. Mustard, Polythene Pam, Glass Onion, Junk, Piggies, and Honey Pie (Disc one, Tracks 4-9).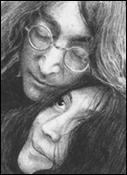 1968--Although the exact date is impossible to corroborate, this night is suggested as the probable date for the taping of experimental tracks that would be issued as John Lennon and Yoko Ono's album, Unfinished Music No. 1: Two Virgins. As such, it marks one of the most important nights of John Lennon's life, for this was the night that John and Yoko became a couple. With his wife, Cynthia, away on vacation, John invites Yoko to his home in Weybridge. The recording of their sound-collage experiments is followed by their making love. Ultimately, this night marks John Lennon's decision to be who he wanted to be, his finding the determination to pursue his personal dreams,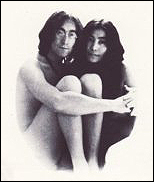 regardless of the expectations of a world of fans, of the acrimony over adultery and divorce, of worldwide outrage over the naked photos of John and Yoko that would grace the cover of their first album together, or even of the continued existence of The Beatles. The road from being "John the Beatle" to being "John Ono Lennon" would not be a short or easy one, but this was the beginning. John said: "I called her over. Cyn was away and I thought 'Well, now's the time if I'm gonna get to know her any more.' She came to my house and I didn't know what to do, so we went upstairs to my studio and I played her all the tapes that I'd made, some comedy stuff and some electronic music. She was suitably impressed and said, 'Let's make one ourselves.' So we made Two Virgins. It was midnight when we started, it was dawn when we finished, and then we made love at dawn. It was very beautiful."

1969--It is publicly announced that Allen Klein has been made The Beatles' manager. Klein moves into Apple's offices, throwing out executives, hangers-on, and hustlers. Apple stopped losing money and Klein worked on maximizing record royalties for The Beatles.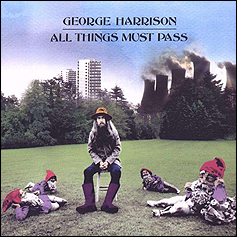 1970--The Beatles documentary, "Let It Be," opens at the London Pavilion and Liverpool Gaumont. None of The Beatles are in attendance.

1970--George Harrison goes into the studio with Phil Spector, to begin work on his triple LP, All Things Must Pass.

1970--One hundred thousand demonstrators march in New York's Wall Street district supporting US policies in Vietnam.

1977--"Beatlemania" opens on Broadway. (It's not the real thing, but a great simulation.)

1997--Rykodisc releases the first of its Yoko Ono back catalogue on CD (which includes all her joint recordings with John Lennon). The first phase includes: Unfinished Music #1 Two Virgins (1968); Unfinished Music #2 Life With The Lions (1969); The Wedding Album (1969); and Yoko Ono/Plastic Ono Band (1970). All releases feature additional tracks from Yoko's own archives.

For more day-by-day history go to HistoryUnlimited.net