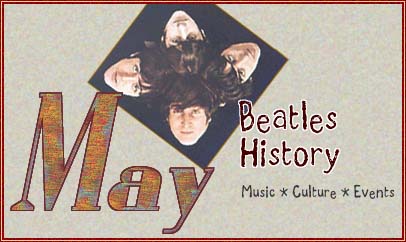 History offers
a chance
to truly
understand
how the past
impacts the now.


Follow our
daily timelime
of historical
events to
discover the
role The Beatles
played in changing
the modern world.
THE FOLLOWING EVENTS TOOK PLACE ON MAY 24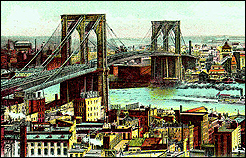 1738--George III, King of Great Britain (1760-1820), is born.

1819--Victoria Alexandrine, Queen of Great Britain (1837-1901), is born in London, England.

1862--The Westminster Bridge across the Thames River opens.

1883--The Brooklyn Bridge is opened between Lower Manhattan and Brooklyn.

1915--Thomas Edison invents a telescribe to record telephone conversations.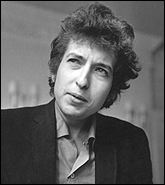 1941--Bob Dylan is born Robert Zimmerman in Duluth, Minnesota. He took his last name from the poet Dylan Thomas. His hits include The Times They Are A-Changin' (1964), Like A Rolling Stone (1965), Rainy Day Women #12 & 35 (1966), Lay Lady Lay (1969), and Tangled Up In Blue (1975). As a member of The Traveling Wilburys (along with George Harrison, Tom Petty, Roy Orbison and Jeff Lynne), he recorded the song, End Of The Line (1988). He also appeared as an actor in the movie "Pat Garrett and Billy the Kid" (1973). Considered the highest regarded poet of his time, many of his songs are classics, which were recorded by many other artists. Some of his best known songs include, Mr. Tambourine Man, It Ain't Me Babe, The Mighty Quinn, Blowin' In The Wind and Don't Think Twice. He was inducted into the Rock and Roll Hall of Fame in 1988, and received a Lifetime Achievement Grammy in 1991. Bob Dylan was highly respected by The Beatles, and was a personal friend to them all, especially George Harrison and John Lennon, who both borrowed from Dylan's style for some of their own recordings with The Beatles and as solo artists.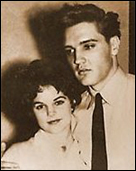 1945--Priscilla Presley, wife of Elvis, is born in Brooklyn, New York. At age 15, she would meet her future husband in Germany, while he was stationed there during his stint with the US Army.

1954--IBM announces a vacuum tube "electronic" brain that can perform 10 million operations an hour.

1958--UP and International News Service merge into United Press International.

1961--The Beatles perform at the Top Ten Club, Reeperbahn, Hamburg, West Germany.

1962--The Beatles perform at the Star-Club, Hamburg, West Germany.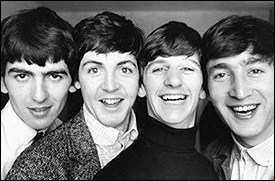 1963--A sure sign of The Beatles' success: On this day they visit BBC's Aeolian Hall, London, to record the first show of their very own radio program, "Pop Go the Beatles." This is significant considering that one year previously The Beatles had not yet had a recording session with EMI. Four programs are initially contracted for, with an option for a further 11. The format is to be somewhat typical: The Beatles will play host to a guest act each week. The theme song for the program is a rockin' version of Pop Goes the Weasel, retitled Pop Go The Beatles. The Beatles' guest for this first show is The Lorne Gibson Trio. The Beatles' perform the songs From Me to You, Everybody's Trying to Be My Baby, Do You Want to Know a Secret, You Really Got a Hold On Me, Misery, and Hippy Hippy Shake. A BBC poll later indicates that the program had an audience appreciation index of 52 (out of 100), which is not especially impressive.

1963--The Beatles, touring with Roy Orbison, perform for two houses at the Granada Cinema, Walthamstow, London.

1963--Elmore James suffers a fatal heart attack in Chicago at age 45. He was probably the most influential electric blues guitarist of all time. More than 400 blues musicians attended his funeral.

1964--The Beatles make their third appearance on "The Ed Sullivan Show." Their performance is a clip of the group singing You Can't Do That, which was filmed during the making of their movie "A Hard Day's Night." The song was not included in the final film, giving Sullivan an exclusive. The clip was resurrected in the 1990s for inclusion in the excellent documentary, "Making of A Hard Day's Night," which was narrated by Phil Collins.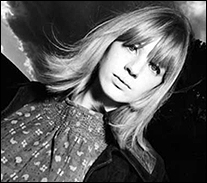 1968--Mick Jagger and Marianne Faithfull are arrested on charges of marijuana possession.

1969--The Beatles' single, Get Back, reaches #1 in the US charts.

1969--John Lennon and Yoko Ono (with Yoko's daughter, Kyoko) fly to Freeport, Bermuda, with the intention of holding another Bed-In for Peace, but leave when John realizes how far from the US they are. Plus, the heat and humidity are too high for comfortably staying in bed for seven days.

1972--The FBI "discovers" that the Lennons are planning a concert in Miami to coincide with the Republican Convention. By this time, however, any such plans have been abandoned, as John Lennon is forced to concentrate on his immigration battle.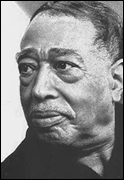 1974--Duke Ellington, innovator of 20th-century jazz music, dies of cancer at age 75.

1976--George Harrison begins recording sessions for his next album, Thirty Three & 1/3.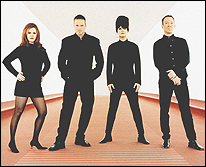 1980--Rock Lobster by the B-52's hits #56 on the charts. Upon hearing the song on the radio, John Lennon says to his wife, Yoko Ono, "Mother, they're doing you!" This realization inspired John's musical comeback with the Double Fantasy concept album (the concept of he and Yoko taking every other track on the album). Lennon felt that Yoko would finally be accepted by the music-buying public. Unfortunately, he was wrong and it was something Lennon would not live to see. It would be many years later that Yoko Ono would achieve a reasonable level of success in her recording career.

1982--UK release of The Beatles' single, The Beatles' Movie Medley / I'm Happy Just to Dance With You (Parlophone). Highest chart position is #10.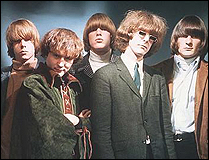 1984--Tarot card reader, John Green, publishes a laughable memoir, "Dakota Days," intended as a tell-all expose of John Lennon's final years. Green did indeed read cards for John and Yoko (mostly Yoko), but his book is filled with outlandish anecdotes of incidents that most likely did not happen.

1991--Gene Clark, of the popular sixties group, The Byrds, dies of natural causes at age 46.

1995--Harold Wilson, British Prime Minister (1964-1970 and 1974-1976), dies of cancer at age 79.


For more day-by-day history go to HistoryUnlimited.net