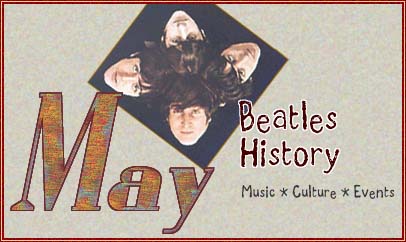 History offers
a chance
to truly
understand
how the past
impacts the now.


Follow our
daily timelime
of historical
events to
discover the
role The Beatles
played in changing
the modern world.
THE FOLLOWING EVENTS TOOK PLACE ON MAY 23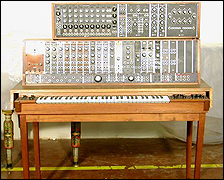 1934--Robert Moog, inventor of the Moog Synthesizer, is born.

1945--Winston Churchill resigns as British Prime Minister.

1949--Following the signing of the constitution, West Germany formally comes into existence and establishes headquarters at Bonn.

1958--Mao Tse Tung starts the "Great Leap Forward" movement in China.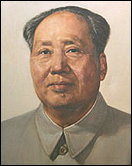 1960--The Silver Beetles, on a tour of Scotland backing singer Johnny Gentle, perform at Dalrymple Hall, Fraserburgh, Aberdeenshire. Earlier in the day, on their way to Fraserburgh from Inverness, Johnny Gentle was driving and ran into the rear end of another vehicle. A guitar went flying, hitting drummer Tommy Moore in the mouth and knocking out several of his front teeth. Nonetheless, Moore performs that night.

1961--The Beatles perform at the Top Ten Club, Reeperbahn, Hamburg, West Germany.

1962--The Beatles perform at the Star-Club, Hamburg, West Germany.

1963--The Beatles, touring with Roy Orbison, perform at the Odeon Cinema, Nottingham, Nottinghamshire.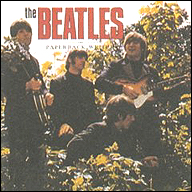 1966--US release of The Beatles' single, Paperback Writer / Rain (Capitol). 10 weeks on Billboard chart; highest position #1.

1968--A lunchtime party for friends and press, on the occasion of the opening of Apple Tailoring (Civil And Theatrical) is held at Club Dell'Aretusa, London. Attendees include John Lennon, Yoko Ono, and George and Pattie Harrison. (This was the first public appearance of John and Yoko together as a couple.) After the party, John and Yoko walk along King's Road to the new Apple shop (161 King's Road) for photographers. Within a year the new shop will be closed.

1968--Paul McCartney and Ringo Starr film an interview at Abbey Road studios for inclusion in a pop / rock documentary to be called "All My Loving." Broadcast on November 3.

1969--The BBC orders 13 episodes of "Monty Python's Flying Circus."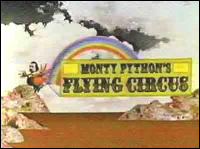 1970--The Beatles' Let It Be sets an advance record order, with over four million copies ordered before it is released.

1970--Fluxfest continues with "Portrait of John Lennon as a Young Cloud." This piece features an entire wall covered with 100 drawers. All but one are empty; the exception being a drawer that holds "John's smile."

1970--Paul McCartney's solo album, McCartney, reaches #1 in the US charts.

1974--George Harrison forms Dark Horse Records Ltd.

1979--In Canada, the 11-year premiership of Pierre Trudeau ends, when the Liberal Party is defeated in a general election by the Progressive Conservative Party.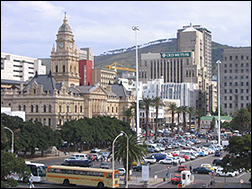 1980--John Lennon travels alone to Cape Town, South Africa, for a holiday, in order to "boost his independence and self-confidence."

1981--John Lennon's posthumous single, Watching the Wheels, peaks at #9 in the US charts (Record World). John and Yoko's LP, Double Fantasy, which entered the US Top 20 on December 6, 1980, is still in the Top 20 at #13.

1982--The Central London chapter of the British Musicians Union moves a resolution to band synthesizers and rhythm machines from all recording sessions and live engagements. The resolution will be defeated.


For more day-by-day history go to HistoryUnlimited.net