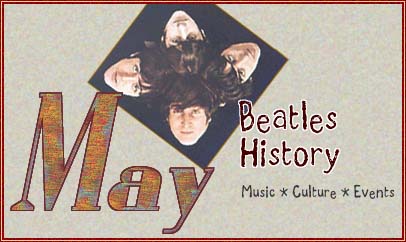 History offers
a chance
to truly
understand
how the past
impacts the now.


Follow our
daily timelime
of historical
events to
discover the
role The Beatles
played in changing
the modern world.
THE FOLLOWING EVENTS TOOK PLACE ON MAY 22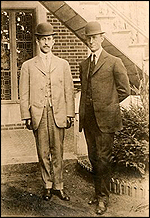 1859--Arthur Conan Doyle is born in Edinburgh, Scotland. He graduated from Edinburgh University with his degree in medicine, and practiced in the city and onboard ships during the Boar War. He is most associated with the series of books he wrote involving his characters Sherlock Holmes and Dr. Watson.

1900--The Associated Press organizes in New York City as a non-profit news cooperative.

1906--The Wright Brothers register a patent for an aeroplane.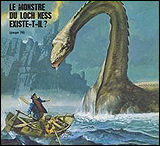 1933--The Loch Ness Monster is first reportedly sighted by John Mackay.

1950--Lyicist Bernie Taupin is born. He became the lifetime songwriting partner of Elton John.

1954--Bob Dylan (Robert Zimmermann) has his bar mitzvah.

1961--The Beatles perform at the Top Ten Club, Reeperbahn, Hamburg, West Germany.

1962--The Beatles perform at the Star-Club, Hamburg, West Germany.

1963--The Beatles, on tour with Roy Orbison, perform at the Gaumont Cinema, Ispwich, Suffolk.

1965--Ticket to Ride becomes the #1 single in the US (Billboard).

1970--Workmen renovating John Lennon and Yoko Ono's 18th-century Georgian mansion in Ascot (Tittenhurst), call out the bomb squad when they discover an unexploded incendiary shell.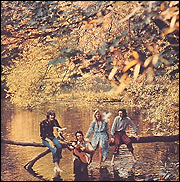 1980--US re-release of the Paul McCartney / Wings LPs, McCartney, Ram, Wild Life, Red Rose Speedway, and Band on the Run (Columbia).

1981--Yoko Ono accepts a Handal Medallion, New York's highest medal of honor, on John Lennon's behalf. "This city meant a lot to him," she said tearfully. "This was our town, and it still is."

1986--The "Imagine" film, which was made by John Lennon and Yoko Ono in 1972, is released on video in the US.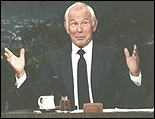 1990--Microsoft releases Windows 3.0.

1992--Johnny Carson makes his final appearance as host of "The Tonight Show."

1998--Voters in Northern Ireland and the Republic of Ireland turn out to cast ballots giving approval to a Northern Ireland peace accord.

For more day-by-day history go to HistoryUnlimited.net