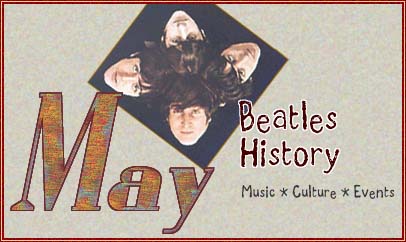 History offers
a chance
to truly
understand
how the past
impacts the now.


Follow our
daily timelime
of historical
events to
discover the
role The Beatles
played in changing
the modern world.
THE FOLLOWING EVENTS TOOK PLACE ON MAY 4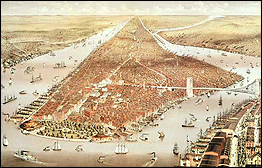 1626--Indians sell Manhattan Island for $24 in cloth and buttons.

1847--New York State creates a Board of Commissioners on Emigration.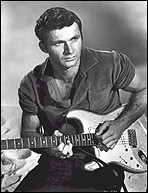 1878--The phonograph is first unveiled at San Francisco's Grand Opera House.

1896--The first edition of the London Daily Mail is published.

1923--New York state revokes the Prohibition law.

1927--The Academy of Motion Picture Arts and Sciences is established.

1937--King of the Surf Guitar, Dick Dale, is born in Boston. The left-hander flipped his guitar upside-down to play, inspiring folks like Jimi Hendrix.

1956--The English music magazine New Musical Express reports that rising new star, "Elvin" Presley, will perform a season at the London Palladium. Not only do they get Elvis' name wrong, but the The King never played a gig in England.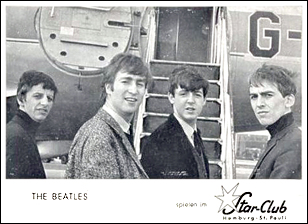 1956--Gene Vincent and the Blue Caps have their first recording session with Capitol Records. They record Be-Bop-A-Lula. The song goes to No. 7 the next month.

1961--The Beatles perform at the Top Ten Club, Reeperbahn, Hamburg, West Germany.

1962--The Beatles perform at the Star-Club, Hamburg, West Germany.

1963--The Beatles top the British chart with their third single, From Me to You. It becomes the first of a record-setting 11 No. 1's from 11 consecutive releases.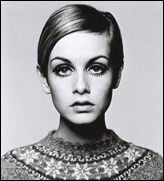 1964--Dick James Music and Northern Songs install their headquarters at 71-75 New Oxford Street, Blumsbury, London.

1965--The Beatles film on the Salisbury Plain for the movie, "Help!"

1968--The Beatles, Mia Farrow, and the Maharishi Mahesh Yogi are featured on the cover of The Saturday Evening Post.

1968--Welsh singer, Mary Hopkin, appears on the British TV show "Opportunity Knocks." She is spotted by the fashion model, Twiggy, who recommends her to Paul McCartney. Paul will sign Hopkin to Apple Records and produce her biggest seller, Those Were the Days. Hopkin had just turned 18 the day before.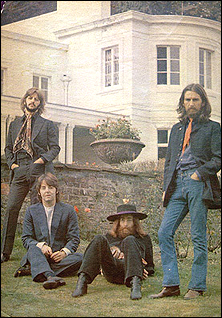 1969--John Lennon and Yoko Ono buy Tittenhurst Park, a mansion in Ascot, Berkshire, for 145,000 pounds. They will move in during August.

1969--Ringo Starr, John Lennon, and Paul McCartney (along with their wives, Maureen, Yoko and Linda) attend a party celebrating the completion of the primary shooting for the film "The Magic Christian," in which Ringo co-stars with Peter Sellers.

1969--The Northern Songs share price rises by 9 pennies.

1973--UK single release: Death Of Samantha / Yang Yang by Yoko Ono.

1977--US LP release: The Beatles At The Hollywood Bowl.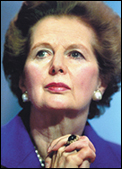 1979--UK release of various artists LP, A Monument to British Rock (Harvest). Includes the songs: Get Back (The Beatles), My Sweet Lord (George Harrison), and Imagine (John Lennon).

1979--Margaret Thatcher becomes Britain's first female Prime Minister, with a majority of 43 seats in the House of Commons from the previous day's election.

1981--George Harrison releases a jaunty tribute to John Lennon with the song, All Those Years Ago. Paul McCartney and Ringo Starr also contribute to the recording.

For more day-by-day history go to HistoryUnlimited.net