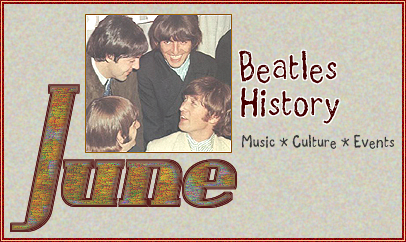 History offers
a chance
to truly
understand
how the past
impacts the now.


Follow our
daily timelime
of historical
events to
discover the
role The Beatles
played in changing
the modern world.
THE FOLLOWING EVENTS TOOK PLACE ON JUNE 11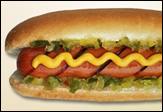 1918--Nelson Mandela, civil rights activist, is born in South Africa.

1939--The King and Queen of England taste their first "hot dogs" at a party given by President Roosevelt.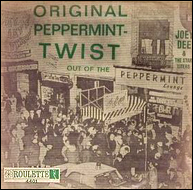 1940--Joey Dee (of the Starlighters, whose big hit was Peppermint Twist) is born in Passaic, New Jersey.

1949--Hank Williams makes his first appearance on the stage of Ryman Auditorium on the "Grand Ole Opry."

1960--The Silver Beetles perform at Grosvenor Ballroom, Liscard, Wallasey. Drummer, Tommy Moore, doesn't show up, taking a night job driving a forklift at a bottle works. His girlfriend wanted him to get a regular job, and he'd had enough of John Lennon. Although Moore will play with the group one last time two nights later, probably feeling guilty for bailing out unannounced this night, he'd made his decision to quit the band. On this night, The Silver Beetles are nervous about being assaulted by toughs in the audience for not having a drummer, so John Lennon asks if someone in the audience wants to help them out. One of the local gang-leaders, a Teddy boy with the name Ronnie, steps up to volunteer. It becomes painfully clear right away that he'd never drummed in his life. Ronnie decides he wants the position permanently, so The Beatles make a quick call to their manager Allan Williams. Williams comes over and somehow gets Ronnie off the stage without violence erupting.

1961--The Beatles perform at the Top Ten Club, Reeperbahn, Hamburg, West Germany.

1962--The Beatles tape a BBC radio program, "Here We Go," at the Playhouse Theatre in Manchester, in front of a studio audience composed largely of loyal Cavern fans. This is the last recording on which Pete Best plays drums. Songs performed: Ask Me Why, Besame Mucho, and A Picture of You (the first documented instance of George Harrison taking the lead vocal). The program is broadcast on June 15.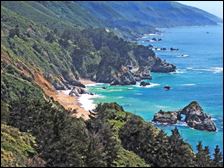 1964--Ringo Starr leaves the hospital in England and makes plans to join the other Beatles who are in Australia on a world tour.

1968--The Beatles in the recording studio (Studio Two and Studio Three, EMI Studios, London). John Lennon works alone compiling sound effects and creating tape loops for Revolution 9. In the other studio, Paul McCartney, also alone, records Blackbird in 32 takes. George Harrison and Ringo Starr are in the US. Take 4 of Blackbird is included on The Beatles Anthology 3 (Disc one, Track 14).

1968--George Harrison shoots additional scenes with Ravi Shankar for a documentary film about Shankar. The filming location is Big Sur, California.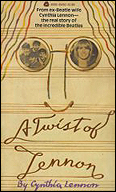 1970--John Lennon and Yoko Ono announce to the California press that they intend to make New York their home.

1978--In England, the News of the World publishes the first part of its exclusive two-part series by Cynthia Lennon. Primarily excerpts from her new paperback book, "A Twist of Lennon," it includes accusations that "John introduced me to drugs against my will" and that "Yoko stole John from me." During this time, Cynthia undertakes a round of promotional TV and radio appearances to promote the book.

1979--Chuck Berry pleads guilty to income tax evasion and is sentenced to four months in prison.

1998--Amazon.com expands its product line to include compact discs. Up to this time, the giant internet retailer had only been selling books.

For more day-by-day history go to HistoryUnlimited.net